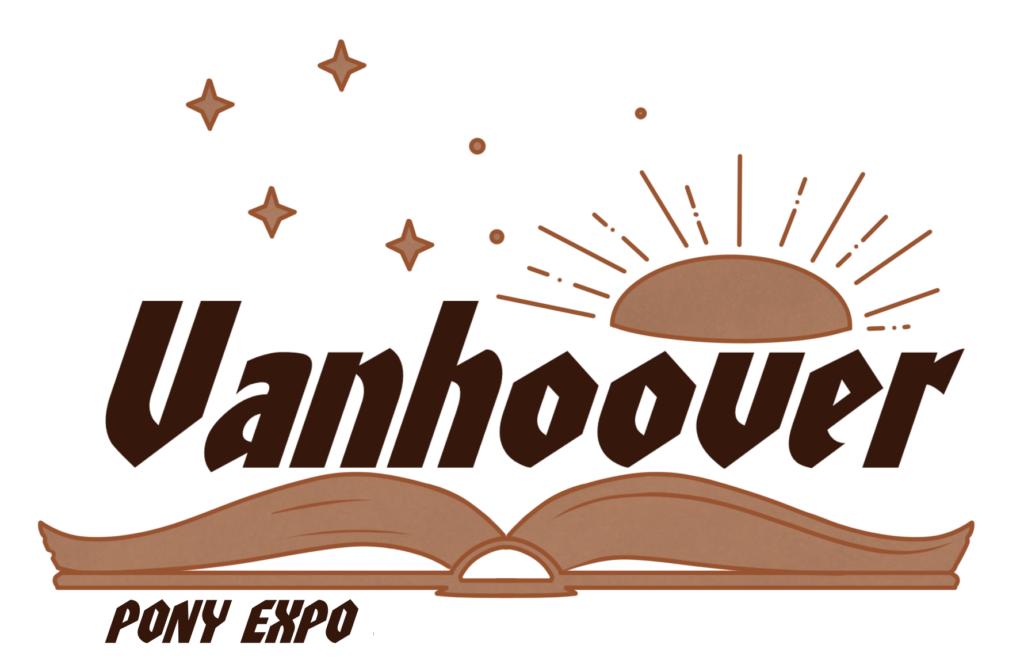 January 12th – 14th, 2024
Executive Hotel Vancouver Airport
Grab your D20 and pull up a chair as we dive into another adventure with Sunny Showers and the gang. What mysteries can our rogue Sunny solve? What shenanigans will ensue because of our bard Princess Poutine? Join the party for another year of wacky fun as we try to DM our way through this mess.
Join us January 12th – 14th, 2024 at the Executive Hotel Vancouver Airport
Executive Hotel Vancouver Airport
7311 Westminster Hwy, Richmond, BC V6X 1A3
See our hotel accommodations and rates on our hotel page!
Conventions like Vanhoover Pony Expo would never be possible without many helping hooves. We need as many volunteers as we can get to help things run as smoothly as possible.
Even if you don't have any skills, we could use the help and would be more then happy to help you get the training you need! Please let us know if you can help by following the link below. Any questions, please feel free to get in touch!